SH15 / SH18 SUPPORT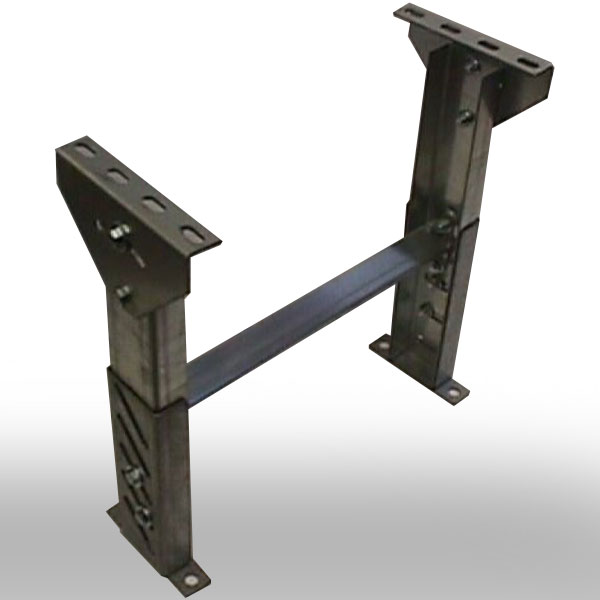 Medium duty H-stand Leg Support, galvanized steel, pivoting support heads, 15" or 18" conveyor widths, supplied in several different heights, each with an adjustable range of 6".
SG18 COS AW SPRING GATE, 18" Wide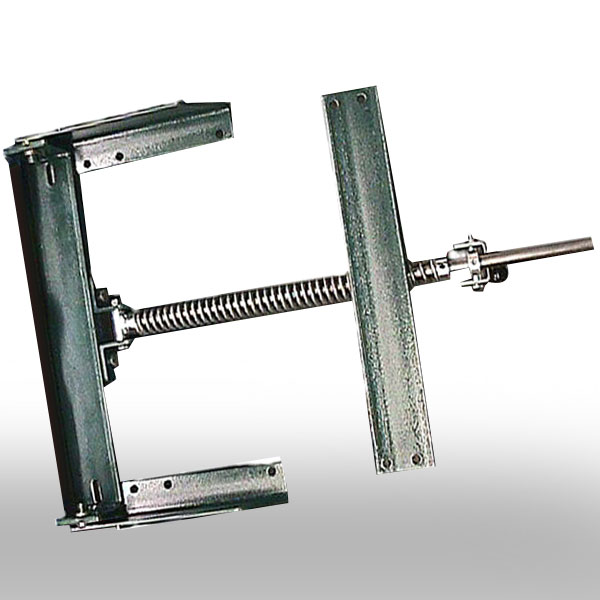 Heavy-duty structural steel spring gate assembly for 18" OAW gravity roller or wheel conveyor. Requires 3' wide opening. Gravity section sold separately. Includes locking bracket for open position.
GR11 / GR12 GUARD RAIL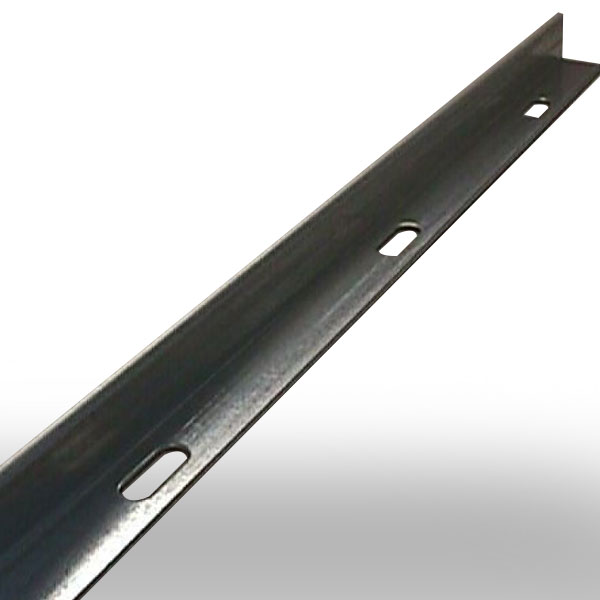 Hemmed Angle Guard Rail, galvanized, supplied in 1" x 1" or 1" x 2" sizes, 10' long sections. Pre-punched slots at 6" centers for bolt-on installation to conveyor beds.
EG01 EDGE GUARD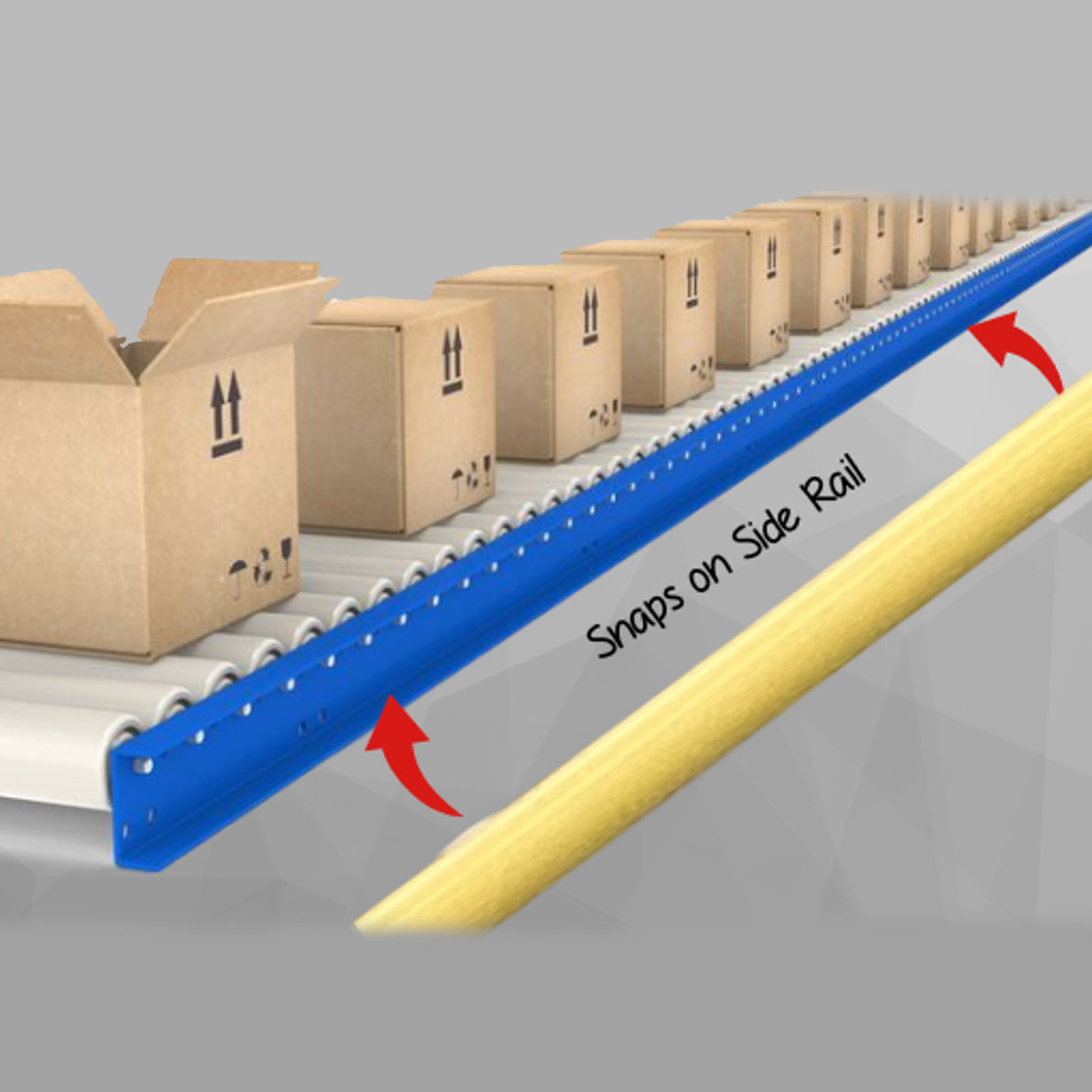 3-1/2" half round plastic guard easily attaches directly to the conveyor side frame by pushing the "hook" section onto the top flange of the side frame and snapping the bottom lip of the guard inside the bottom of the frame. Standard color is gray. Other colors are available. Provided in 10' long.
© COSveyor • 318 N 4th St. • St. Charles, IL 60174 • Phone: 630-584-2029