CS18 – COS AW AIR-OPERATED CASE STOP, 18" WIDE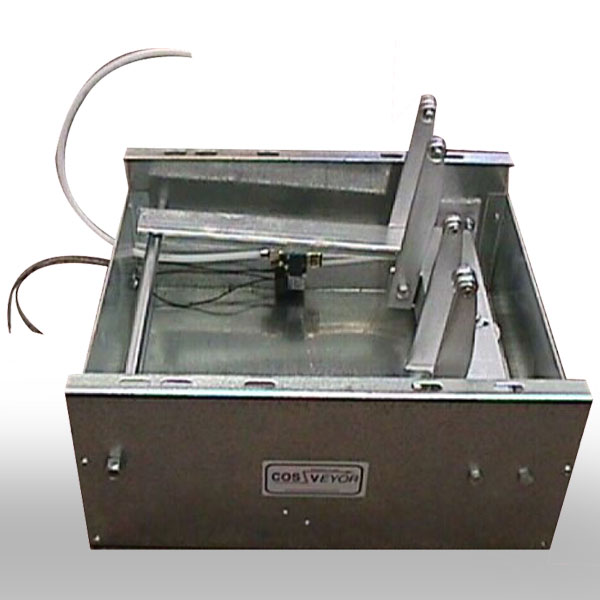 Case stop operates with mechanical arms with small wheels attached on the ends. A pneumatic cylinder, which moves the mechanical arm assembly up or down, is connected to an electronic solenoid via air. Control of this solenoid is at the discretion of the customer. 110 volts is typical. Recommended input air pressure is 25-40 PSI depending upon line pressure. Mounts to COS AW intermediate conveyor bed. Mounting hardware is included.
CS01 – COS AW MANUAL HAND CASE STOP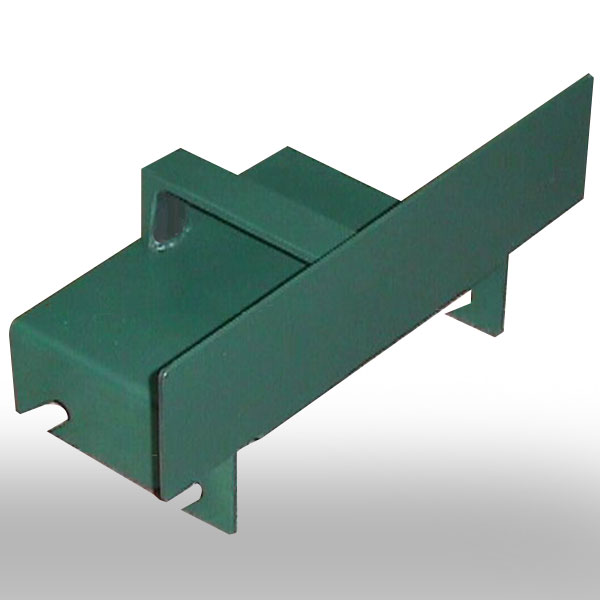 Hand-held manual case stop easily locks down into two adjacent axles in between the center channels of a COS AW conveyor bed at one-foot intervals anywhere down the length of the bed. The stop will stay locked in place to hold product back until stop is removed.
© COSveyor • 318 N 4th St. • St. Charles, IL 60174 • Phone: 630-584-2029