COSveyor ACCUMULATING WHEEL CONVEYOR
Individual Components & Parts
Major Components
Belt & Pressure Assemblies
Springs & Linkages
Pulleys & Return Rollers
Bearings & Power Components
Supports & Accessories
Case Stops
Spare Parts
630-584-2029
COS AW
CONVEY OR STORE'S ACCUMULATING WHEEL CONVEYOR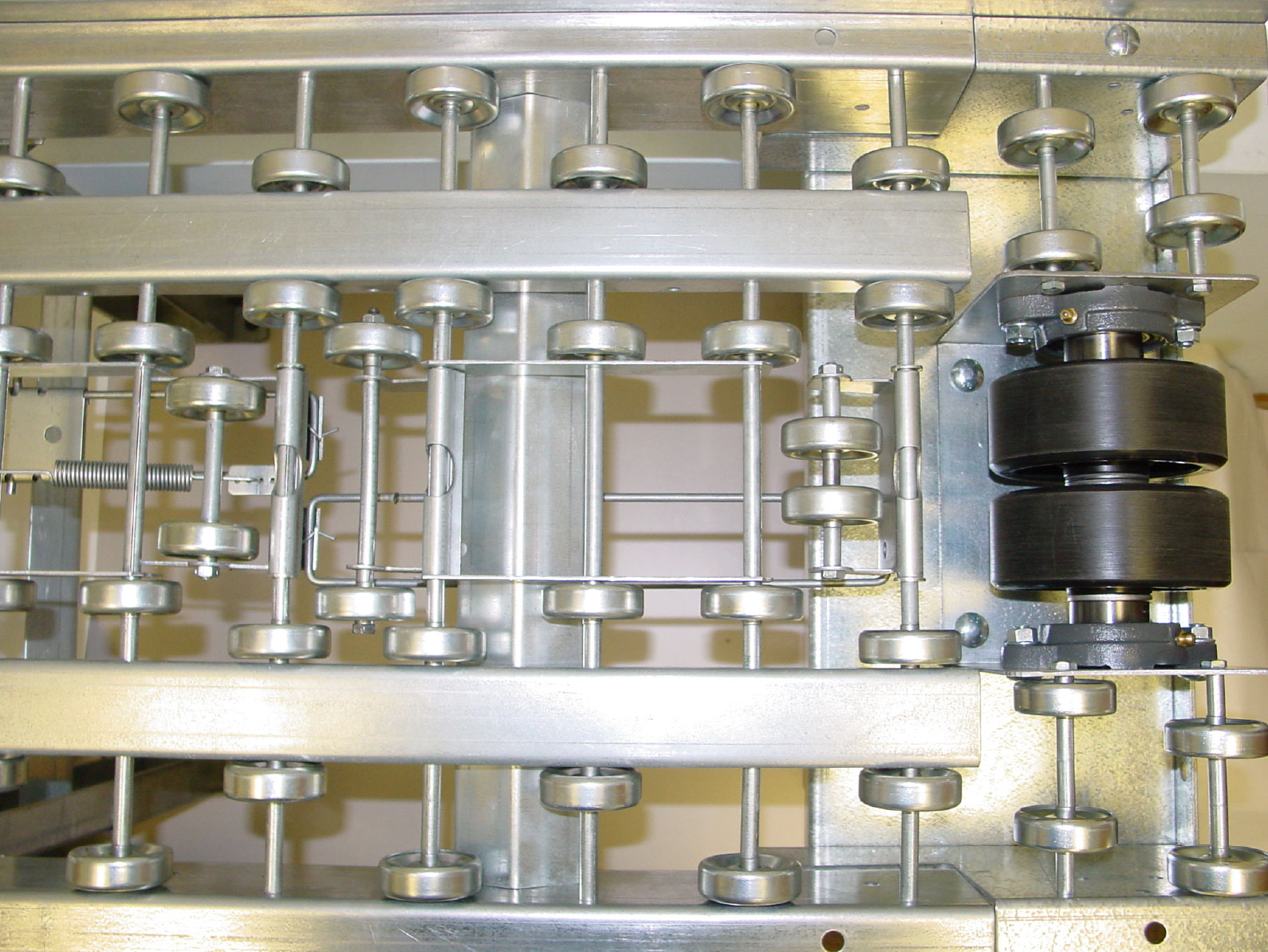 COSAW combines the simplicity of wheel and belt conveyor designs into a zero pressure accumulator. As one of the very first zero pressure conveyor designs, this former Unex product provides proven reliability and durability for a variety of applications for any product conveyable on skate wheel. Its mechanical linkage makes installation simple and easy to maintain.
The 4" wide V-bottom belt eliminates shortcomings associated with belt tracking and allows lengths up to 200 feet. Product weights up to 75 pounds per foot moving at speeds up to 300 hundred feet per minute are possible.
Our standard unit features axle reinforcing channels that prevent axle deflection making it ideally suited for impact loading applications, such as high speed pick lines. In addition, the standard wheel capacity has been upgraded to 100 pounds each.
The drive allows for varying power requirements up to 2 horsepower and more belt pull than many competitors.
FRAME: 3-1/2 x 1-1/8"x 12 ga.
WIDTH: 18" or 15"
WHEELS/FT: 16 (100 lb. Capacity)
DRIVE: 1/2 to 2 HP
WEIGHT/RANGE: 3-75 lbs./ft.
SPEED: 45 – 250 FPM
HOW THE ACCUMULATION WORKS
The 4" belt is supported by pressure wheels every 12". When the weight of a conveyed item causes the sensing wheels to depress, two sets of pressure wheels are lowered, disengaging the belt from the items in the zone behind it.
When Box A rests on Sensing Wheel #1 (SW1), both sets of Pressure Wheels #1
(PW1) will lower. Box C will then come to a stop, depressing SW2, eliminating drive over PW2 and causing Box D to stop.
When the case stop is lowered, Boxes A and B will resume travel. When Box B clears Sensing Wheel #1, the belt will re-engage Box C which will also resume travel.
When Box C clears Sensing Wheel #2, Box D will re-start. This creates a "singularity action" into accumulation and when resuming transportation.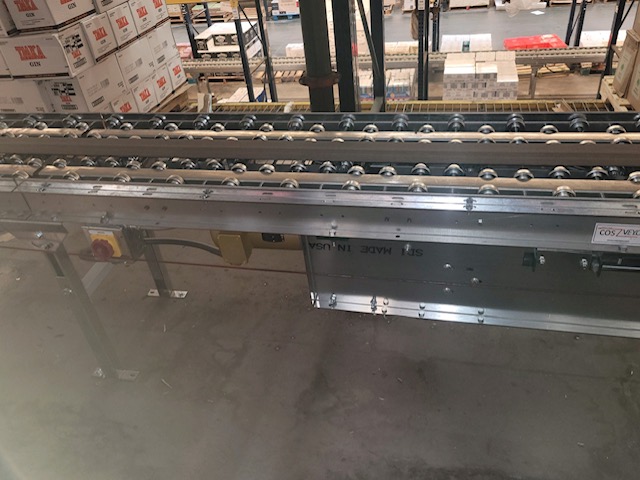 © COSveyor • 318 N 4th St. • St. Charles, IL 60174 • Phone: 630-584-2029