WA18 COS AW BED, 18" OAW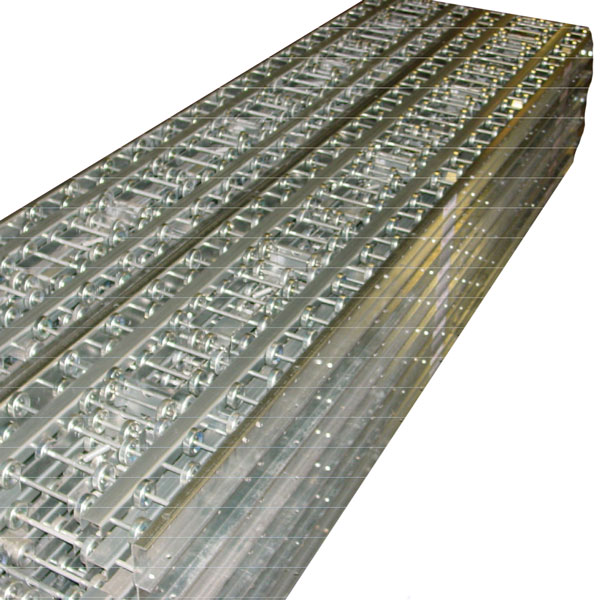 10' long reinforced mechanical accumulating conveyor bed, available in 18" or 15" overall widths. Product is driven by a 4" wide belt down the center with 100 lb. capacity skate wheels to support the product, 12 gauge galvanized formed steel, 1/4" axles at 3" centers.
DC04 CENTER DRIVE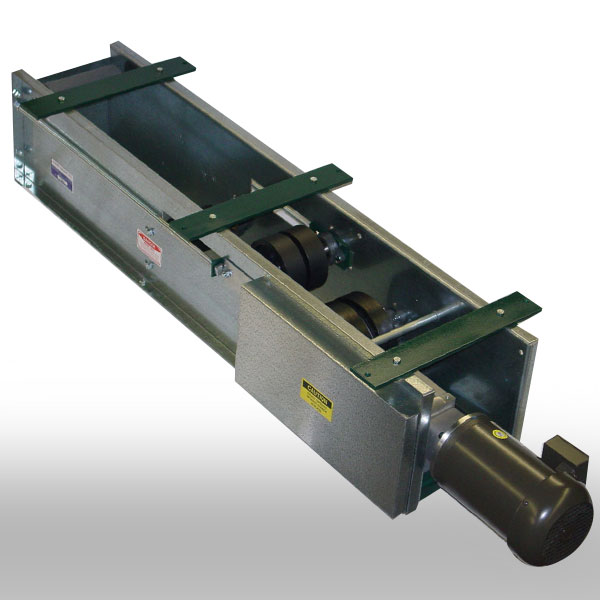 Mounts directly underneath COS AW Bed, available in ¾, 1, 1-1/2, and 2 HP along with speeds from 60 FPM to 250 FPM. Mounts available for 18" or 15" conveyor widths, 8" dia. drive pulley, take-up and snubber both contained within the drive, jack-bolt motor mount design for easy tightening of drive chain, heavy 10 ga. galvanized steel.
WE18 END ASSEMBLY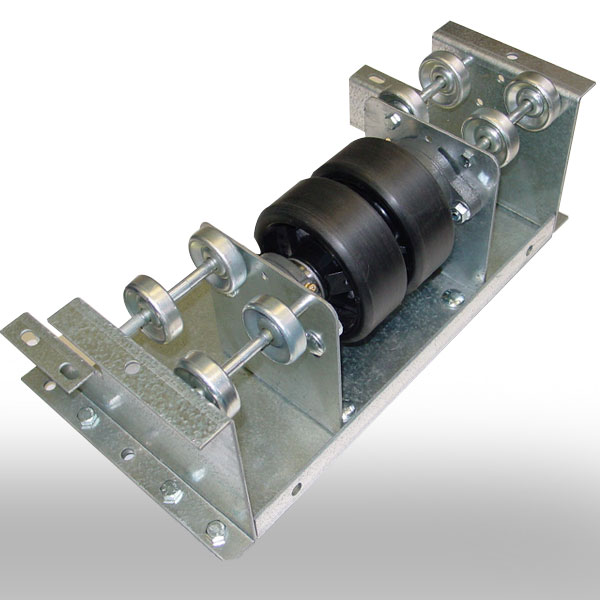 Mounts to end of COS AW bed to complete each end of unit, 18" or 15" conveyor widths. Includes 5" dia. end pulley and skate wheels mounted on either side. 12 gauge galvanized steel construction.
© COSveyor • 318 N 4th St. • St. Charles, IL 60174 • Phone: 630-584-2029